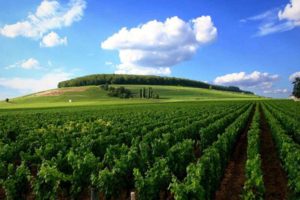 Côte d'Or tourisme
The Côte d'Or department in Burgundy invites you to discover its impressive cultural heritage, its original landscapes and grand vineyards, its stately castles and magnificent museums. Whether by foot, by bike, by boat or by car, you can go on a fantastic journey through the wonderful countryside. (Visit website)
Burgundy tourism
The Burgundy, home to some of the most famous wines in the world. On the wine roads through the vineyards, there are countless landscapes and wine villages to discover. Meet the winemaker in his wine cellar and taste true champagne drops.
In Burgundy, every excursion invites you to contemplate and relax. Walking on a path through a vineyard, by bike on the greenways or cycling trails, by mountain bike in the wild nature of the Morvan, on horseback between Bibracte and Alesia, by boat on the rivers and canals or even by motorbike or with the car - Burgundy can be explored in an entirely new way on all roads. (Visit website)
Heritage Site
Celts, Gauls, Romans, the monks of Cîteaux and Cluny, the Dukes of Burgundy ... all left extraordinary traces. This wealth of cultural treasures is refined by some very special jewels: the new art museum in Dijon, the hospital of Beaune, Bibracte, and Alesia, Châteauneuf-en-Auxois and Tanlay, Joigny and La Charité-sur-Loire, Fontenay Monastery, Basilica Vézelay ... the diversity of sights, castles, characteristic villages and cities of art and history makes Burgundy a unique region.
LA CONFRÉRIE DES CHEVALIERS DU TASTEVIN
Since 1934, the Confrérie des Chavliers du Tastevin in Burgundy has been keeping an eye on the quality of the great wines and regional cuisine. (Visit website)